1) I put out an all-call, and as always, y'all came through for me! Your strategies for clutter-busting were as unique as you are, which made it extremely difficult to decide on a single winner. So woo hoo, everyone who commented wins a prize!
In keeping with the recycling/clean-up theme, if you'll email me your postal address, I'll mail you an oldie-but-goodie from my office. Please let me know if you'd prefer a tchotsky or a book–or if you'd rather I surprise you. (I promise to keep it on the small side.)
2) Out with the old, in with the…borderline ancient!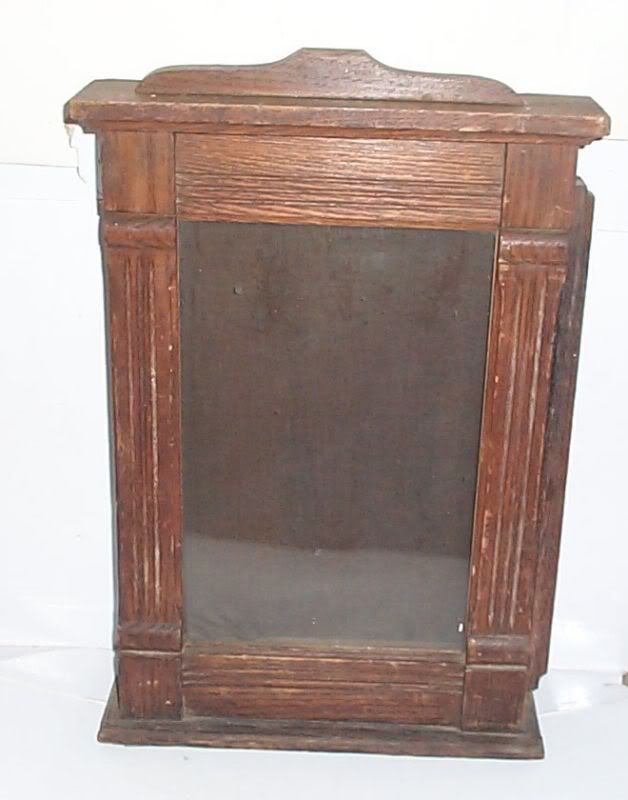 I bought this treasure yesterday, on eBay of all places. For those of you who aren't familiar, it's a vintage church bulletin display box. Notice the wooden tab running the length of the right side? It's the handle for the display panel, which slides open behind the glass. Church bulletins, prayer lists, invitations to Sunday supper…the church secretary would slip the weekly notices inside. Electronic communications have long since replaced these public notices, but back in the day…well, I remember seeing one in 'most every place of worship I ever attended.
After I restore it to its original glory, I plan to insert a mock-up book cover for CAN I GET A WITNESS? Posted on the wall opposite my desk, it'll serve as a source of inspiration for meeting my weekly writing goals.
3) I'm eager to start another writing week. You, too? Pull up a (clutter-free) chair!
*If you're artistically inclined–and if you feel so inclined–I'd love to have your design help for that book cover!