We're enjoying a lazy relaxing afternoon, here at Chez Shore.
Caley (Le Chat Lunatique) is headed for dreamland. Or she might be warming up her vocal chords…with kitties, you just never know.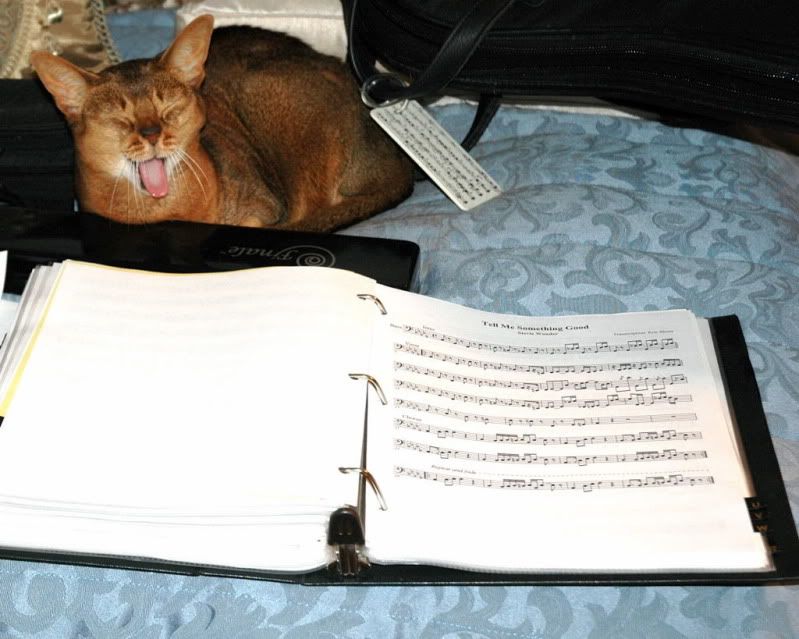 And Zoë (Le Chat Genteel) is daydreaming in the dappled afternoon sun. Nevermind that she's bogarding a catnip cache beneath all that fur…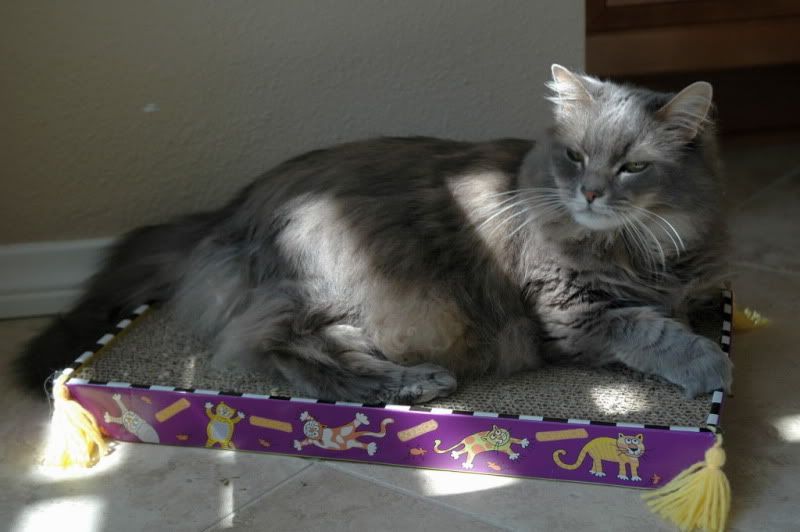 And me? I'm curled up under my afghan comforter, sipping tea and savoring Jeannine Atkins' BORROWED NAMES. All is well in our tiny corner of the world, and truly, I can't think of a cozier, more luxurious way to while away the hours on a quiet Sunday.