What do you notice first: the webbed branches of this ficus tree, its glossy green leaves, or the hummingbird zipping by?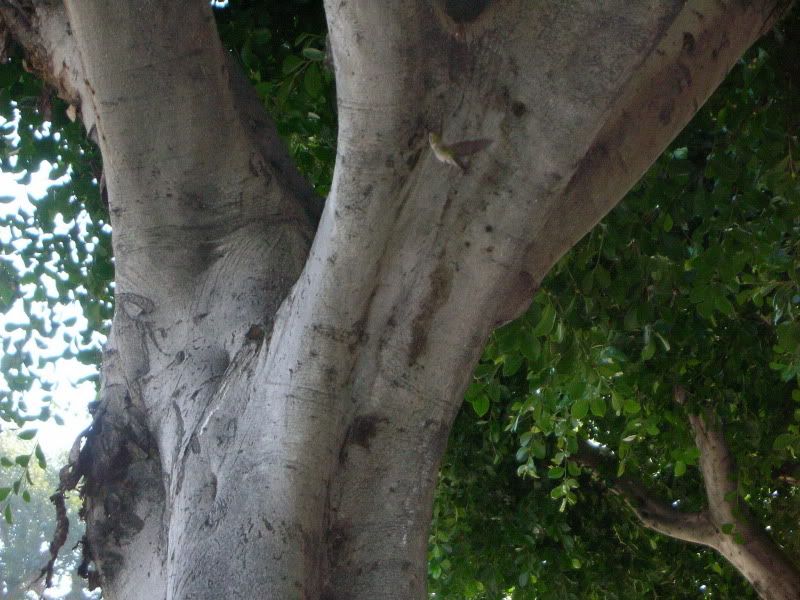 When you look at this second picture, do you gravitate toward the shifty-eyed monster? And if so, how long did it take you to notice the thorny branches piercing the blue sky–or to settle your gaze on the hummingbirds, feasting on nectar?
I snapped these photos outside my voice teacher's home in Laguna. Graininess aside, they illustrate for me an excerpt from WRITING BEGINS WITH THE BREATH:
Stories are layers that can only be uncovered by focusing long enough to see what's underneath. What we think we want to write about is just the visible surface of what there is for us to write about. As we approach that surface and crack it, we will find the hidden depth of our stories.
I'm grateful today (as always) for healthy eyes, and grateful, too, for Light with which to see. I appreciate that each new day offers me another opportunity to observe–and then write–with better clarity.