He's not all that comfortable with my posting his name or picture online, but trust me, my Prince Charming is a mensch. Handsome, too! As his 5th grade teacher once said: "He's everything a boy should be." ♥
He wanted to take the roadster down PCH last weekend, and who am I to deny a birthday boy his wish? So…since I've vowed to breathe new life into my blog this year, I thought I'd post some pictures of the scenery we encountered. No photobombs of my husband, though–I told you, he's ninja. 🙂

Sky-Duster Palms stand sentry along the Balboa Peninsula

Poppies!

An egret (I think), perched on the railing of a yacht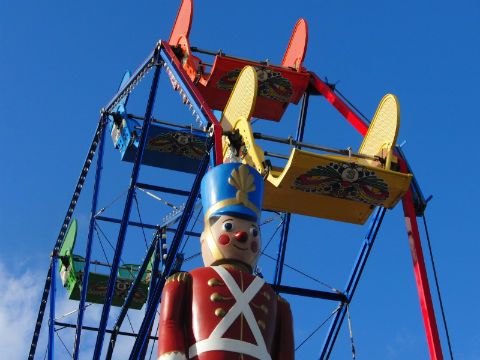 Ferris wheel on Balboa Island (happiness = azure skies & puffy clouds)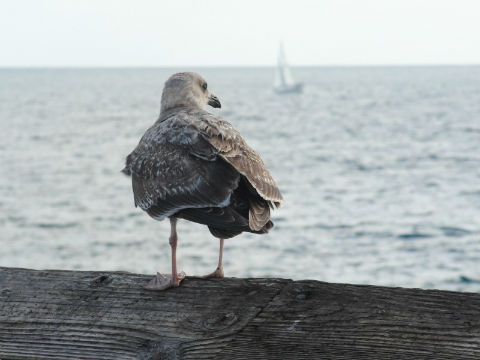 Duuuude, I missed my ride!

Boats or ships? I dunno, but look at that pewter sky!

Another poppy, royal purple! This one is for my new friend in Texas, whose name I won't reveal. She contacted me fairly recently, in regards to a blog entry I wrote a while back. We've shared several lovely conversations since then–about flower gardens and tent preachers, and a host of memories about the background experiences we share. She has a gentle way about her–like a guiding hand at the small of your back, or an afghan over your shoulders. Like my Nana, but with a Southern sensibility. These surprise encounters happen to (and for) me, fairly often. Serendipity, synchronicity, and/or miracles, I'm always grateful for these connections, and for the lessons they present.