I promised I'd post a picture, so here it is: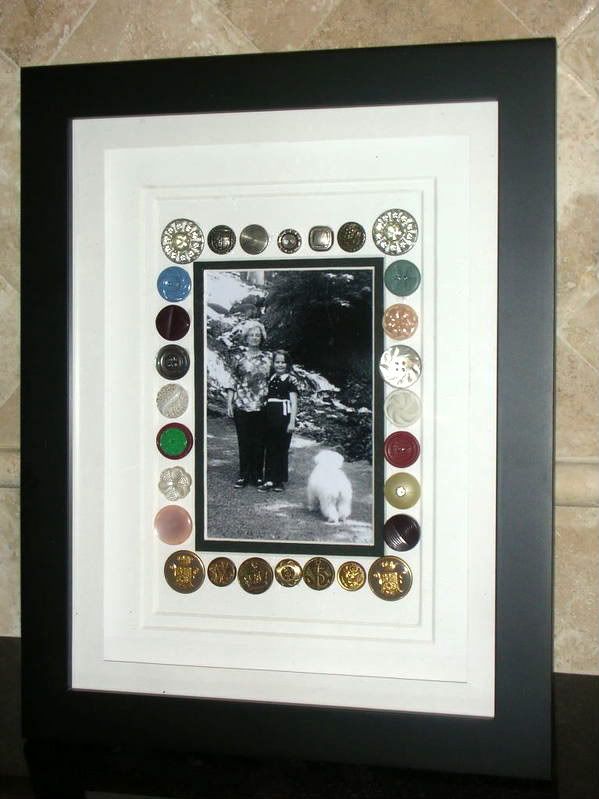 .
There's no do-over when you use Industrial Strength glue and one-of-a-kind buttons, so I'm trying not to focus on the flaws. Please oh please, let my sister see the thought behind the gift, and help me remember that handmade is about heart, not perfection.
Edit note: I've included step-by-step instructions in the comments.