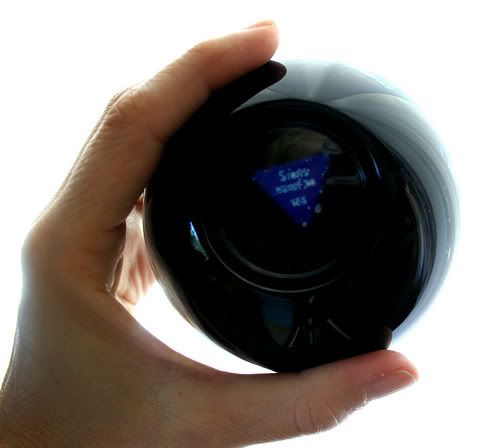 Quick reminder:
This hursday and Friday, I'm hosting an encore performance of Magic 8-Ball Predictions!*
Wondering what 2010 holds in store for you? On New Year's Eve, I'll accept your questions on behalf of the Magic 8-Ball. And on New Year's Day, we'll peek into the Orb o' Destiny together…
Sneak preview:
Me: Will 2010 be a great year for me?
Magic 8-Ball: YES. DEFINITELY.
Me: Eeeeeeeee! I love you, M8B!
*Revisit Predictions 2009.