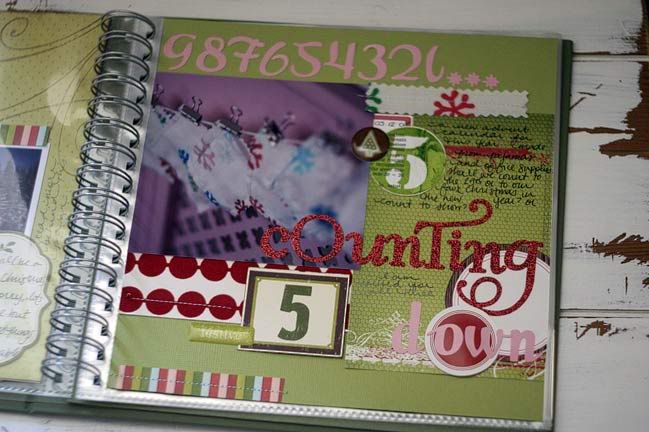 The ho ho holiday's upon us: 5 days, can you believe it?
I've got a to-do list longer than Santa's Naughty List. But you know what? The world won't end if I can't find the Holy Grail of Christmas gifts; the tree won't topple over if I don't place the ornaments just so; and if I don't get around to baking my blueberry buckle this year, none of my guests will starve. So…because peace and joy are the essense of Christmas, I'm allowing myself time to play.
Psst. Wanna join me? I propose we set aside some time this week for a Creative Journaling play date!
Yes, this week. Any time of the day or evening, or even on the fly. Don't think too hard, just do it. And invite your friends along.
You could collage your favorite Christmas memories. Or maybe illustrate your Christmas wishes. Looking for more inspiration? Check out these holiday journal pages and how-to's. Ho ho ho–you'll feel like you unwrapped some presents early!
Creativity is all about the process, not the "product", so let's not to get hung up on what our pages look like! But if you feel like sharing, hey, let's can light up LJ with our hand-crafted journal "ornaments"!
Image credit: Journaling Your Christmas